EOD & Bomb Squads
Dynasafe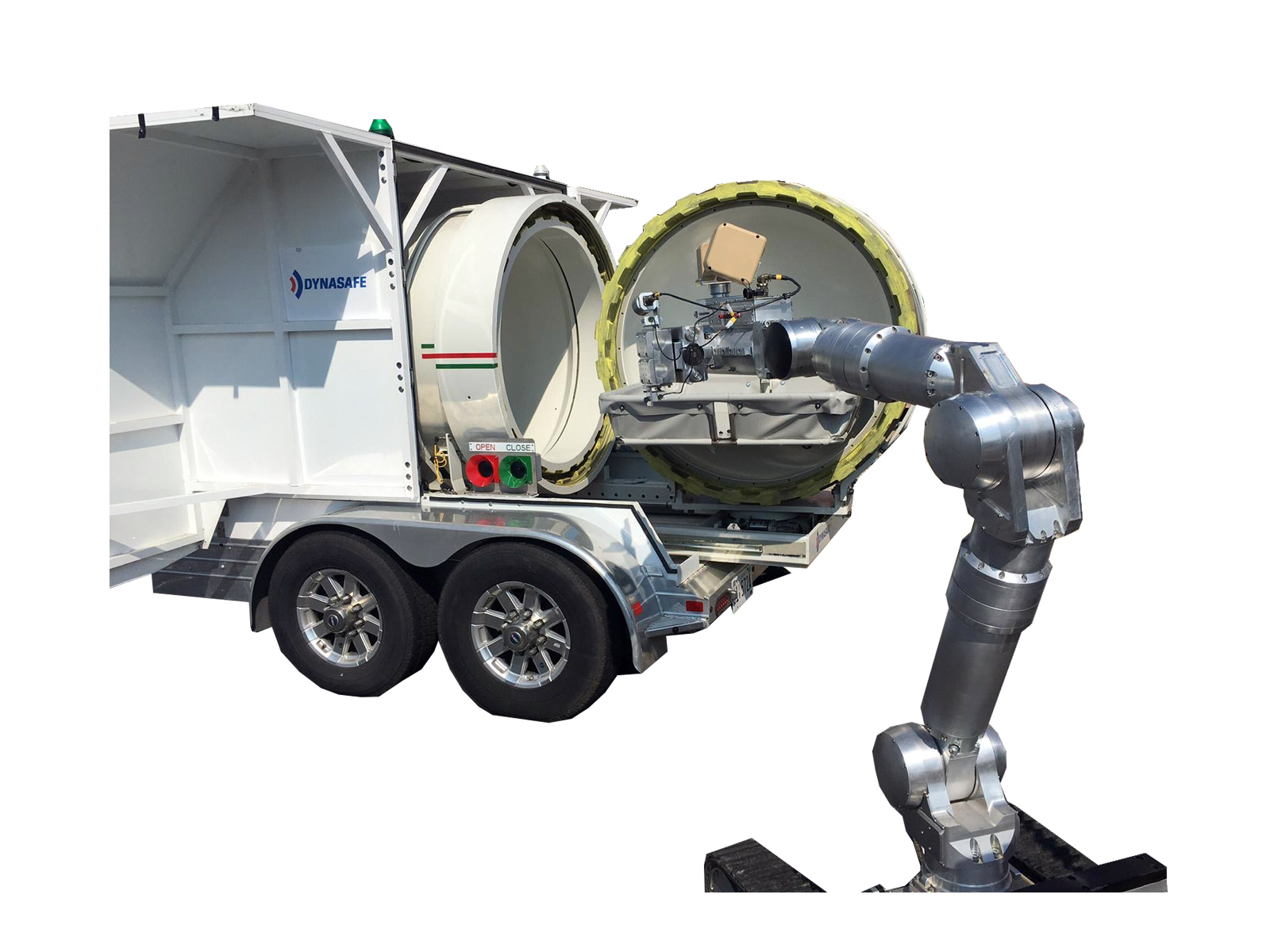 The DynaSEALR X series bomb containment chamber is the ultimate protection solution for EOD teams. The chamber's unique 10 repeated detonation capability combined with the largest door opening provide EOD technicians with the peace of mind required to perform their render safe procedures. It is gas-tight up to its rated capacity and suitable for containing toxic substances like chemical or biological agents. The DynaSEALR X series chambers are available as 5 or 8 kg explosive rating and can be integrated with additional equipment as an option.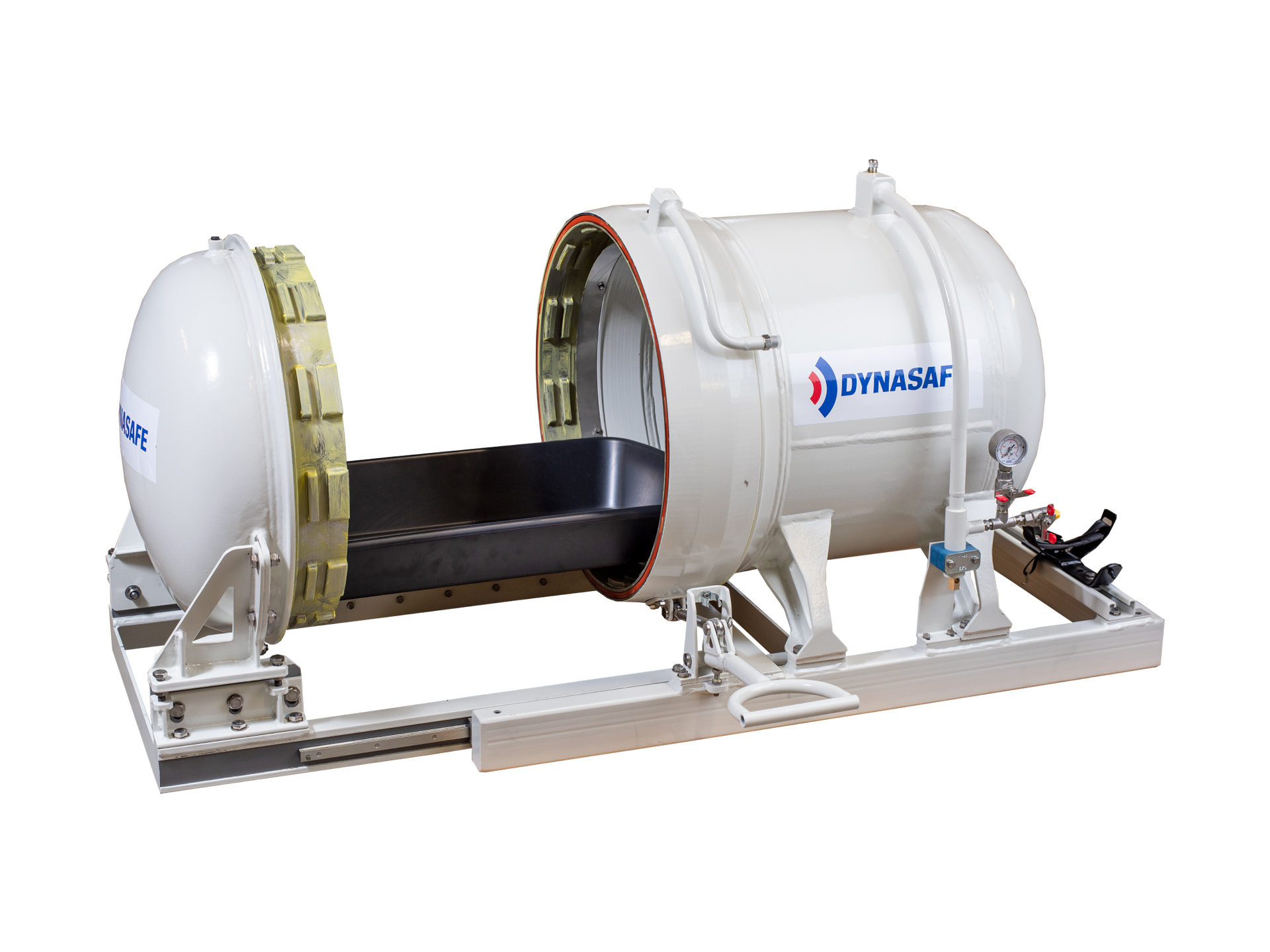 The DynaSEALR Q5 is versatile and mobile alternative to larger explosive containment chambers. This is the ideal counter terrorist too, capable of containing pipe bombs and small IED. Increased mobility and versatility allows the Q5 to be positioned close to the identified threat in render safe operations.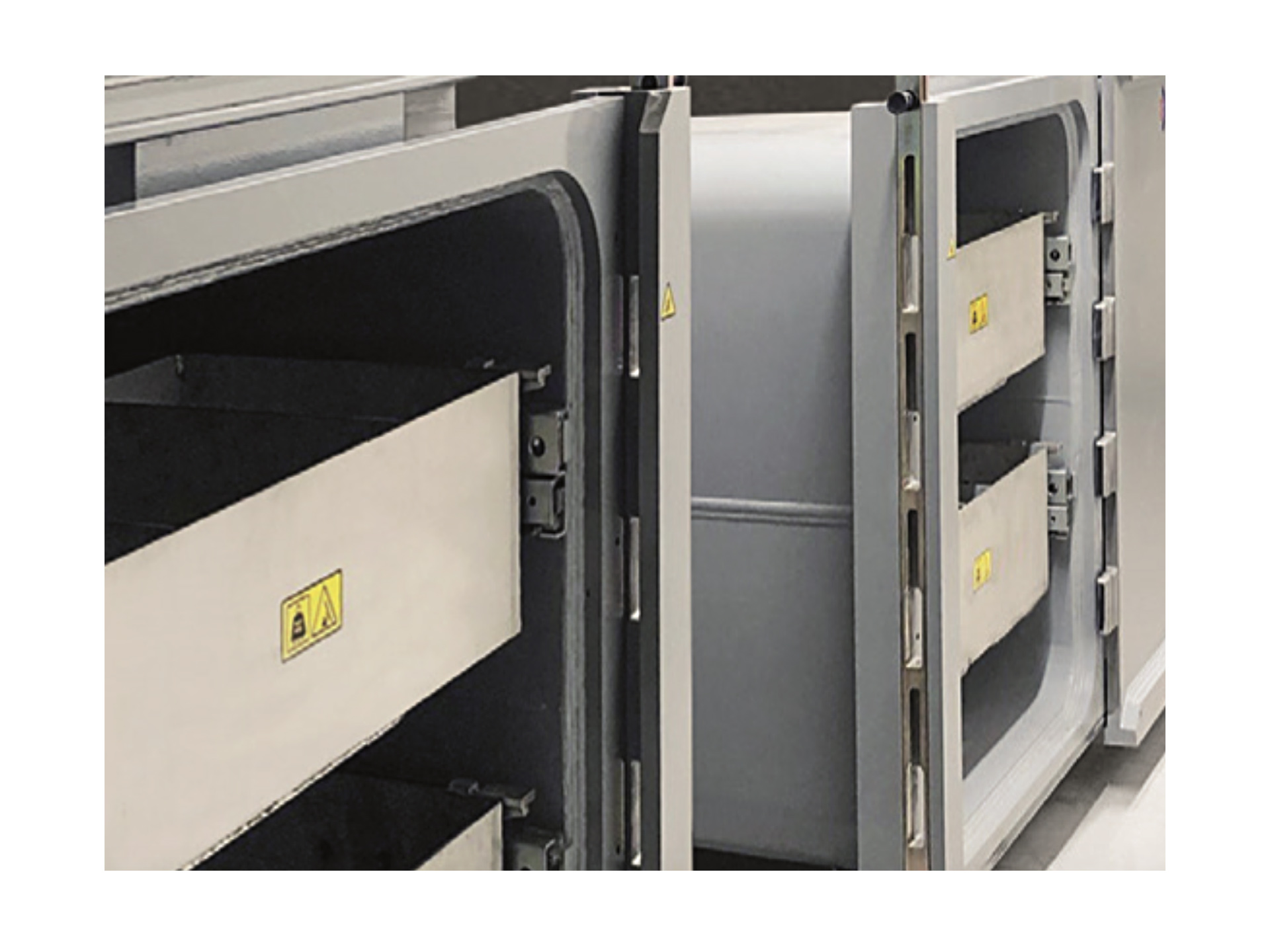 The DynaLOCKR F series are explosives storage magazines for small amounts of explosive material. The system eliminates time consuming travel to and from an ammunition supply point, effectively reducing mission response times. The DynaLOCKR F series is ideal for storage of flashbangs, detonators, fireworks, or energetic materials.